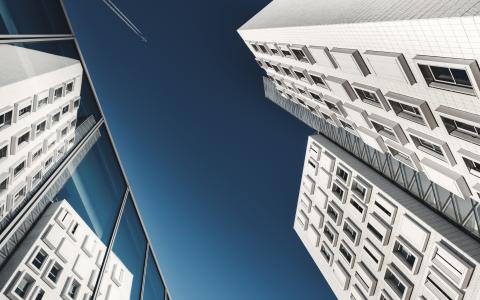 March 26, 2017
The Trust Advisor team will be in Dallas about a month from now to gather news and meet readers at this year's Envestnet Advisor Summit. If you've ever harbored the urge to talk to us, now's the time.
Of course the real draw here is the professional education -- this is one of the most no-nonsense shows in the industry -- and the star speakers.
Registration details are HERE. In my opinion it's also one of the best values in the industry. If what you learn in these sessions helps you capture or even hold $50,000 in client assets, the time and money were well spent.
Of course, I suspect you won't be disappointed even if you're a little more ambitious. The technology at play could transform just about any advisory practice. The ideas have the power to change careers.
Right now I'm most looking forward to seeing what Yodlee -- the little data aggregation company that Envestnet took in-house a few years ago and has been integrating into the platform ever since -- can do for ground-level advisors now.
Is this still a competitive toy for the banks or something that generates business-building insights into client and prospect behaviors? We'll find out.
Tamarac generally has interesting things to say, as do the other Envestnet units. The panel on "the state of the retirement advisor market" might actually be a golden ticket this year. If the panel can make sense of developments around the DOL, I suspect everyone in the room will cheer.
Want help going head-to-head against robots? That's a core competency for this company. They've been doing it for years -- if they wanted to run a pure robo platform, they could do it, but they don't. If anyone knows how to keep the advisor in the picture, it's them.
The celebrity speakers are usually picked for more value than buzz and this year doesn't break that pattern.
Isaac Braley, David Gergen and Ross Znavor are well known in their fields but their sessions aren't exactly going to be feel-good fist-pump coaching hours. They're going to be running heavy-duty seminars on Washington, retirement income and the fixed-income markets.
Put them together, they're reflecting a lot of what a good TAMP provides: strategic guidance on the big issues, plenty of detail as you drill down. They're part of the outsourced investment team.
If you want a picture with an articulate star, quarterback-turned-pro-coach Jim Harbaugh fills that role. Chess master Garry Kasparov is delivering the keynote. From what I know about him, it could be revelatory. Let's hope so.
But in the meantime, our team will be wandering the exhibit floor and auditing the sessions. You know I don't travel much. If you see me, say hello. The industry is getting a little more complex -- I'd love to hear your take on where we go from here.