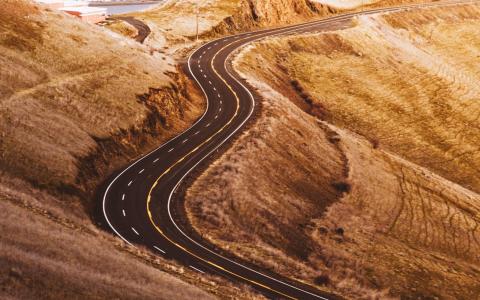 February 10, 2012
Industry Veterans Anne Marie Levin and Isabel Pryor join Key National Trust Company of Delaware to offer trusts for asset protection, tax savings and flexibility
Key Private Bank, the investment, trust and wealth management arm of KeyCorp (NYSE:KEY), has established Key National Trust Company of Delaware to provide trust services for wealthy clients and prospects seeking asset protection, tax savings and flexibility using Delaware's favorable laws.
Key Private Bank has appointed two industry veterans to launch Key National Trust Company of Delaware.  Anne Marie Levin, senior vice president and national Delaware trust specialist, will be responsible for working with attorneys and accountants nationally to assist in managing sophisticated estate and tax planning considerations for high net worth clients.  Isabel Pryor, senior vice president and regional trust manager, will focus on the administration of the Delaware Trusts, including exercising sound fiduciary judgment, mitigating risk, and maintaining compliance.
"Building Key Private Bank's capabilities to provide an array of trust services has been a strategic objective for the firm," said Catherine O'Malley Kearney, director of trust administration with Key Private Bank.  "With the addition of Isabel and Anne Marie, we have taken significant steps to expand our presence and offer trust services for business owners, professionals, and other wealthy individuals who can benefit from Delaware's favorable personal trust laws to save taxes and protect their hard-earned assets from creditors."
Ms. Levin joins Key Private Bank from PNC Bank, where she served as vice president, Delaware trust specialist.  Previously, Ms. Levin was a senior estate trust counselor and fiduciary counsel at The Vanguard National Trust Company where she counseled clients who have high net worth and ultra- high net worth clients on sophisticated estate and tax planning options.  She was also a trust and estate planning attorney at Blank Rome LLP, a national law firm.  Ms. Levin earned her LLM in taxation from Villanova University School of Law, and her JD from Temple University School of Law.
Ms. Pryor joins Key Private Bank from Wells Fargo Bank where she served as vice president and a senior trust & fiduciary specialist. Previously, she was an assistant vice president at Wilmington Trust Company where she focused her work in the firm's ultra-high net worth segment of its family wealth division.  Ms. Pryor's professional experience includes delivering, managing, and executing customized and comprehensive strategies for estate, tax, retirement, and investment planning. Ms. Pryor earned her MBA from Eastern University and a BA in Political Science from the University of Massachusetts.  She holds the professional designation as a Certified Trust and Financial Advisor (CTFA).
About KeyCorp: KeyCorp was organized more than 160 years ago and is headquartered in Cleveland, Ohio.  One of the nation's largest bank-based financial services companies, Key has assets of approximately $89 billion.   Key provides deposit, lending, cash management and investment services to individuals and small businesses in 14 states under the name of KeyBank N.A.  Key also provides a broad range of sophisticated corporate and investment banking products, such as merger and acquisition advice, public and private debt and equity, syndications and derivatives to middle market companies in selected industries throughout the United States under the KeyBanc Capital Markets trade name. For more information, visit https://www.key.com/aboutkey.
Source:  KeyCorp - PRNewswire
Posted by Steven Maimes, The Trust Advisor.