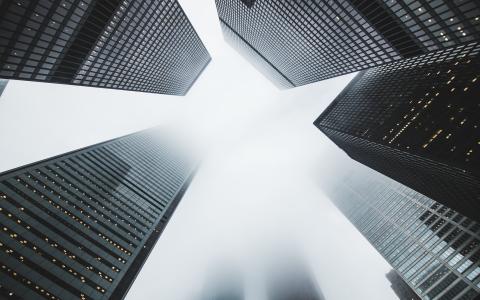 August 14, 2010
Great Plains becomes the second trust company to restart in South Dakota this year. Both will reap the benefits of strong asset protection, perpetual trusts and no state taxes.
Overland Park-based Great Plains Trust has become the second established trust company this year to file the paperwork to transfer to the bustling jurisdiction of South Dakota.
According to the South Dakota Division of Banking, Great Plains—which claims over $1 billion in fiduciary assets—applied for a trust charter in July.
In June, Denver-based United Western Trust got its South Dakota charter. General counsel Ted Abariotes tells The Trust Advisor that the rationale was pretty simple.
"We just couldn't find all the compelling benefits that South Dakota has to offer anywhere else," he says.
Restarts are popular
United Western and Great Plains are only the leading edge of a record-breaking wave of 11 out-of-state trust companies starting in or moving to South Dakota this year.
Applicants are coming from as far away as Pennsylvania, and even include institutions based in states like Nevada that are normally considered centers of the trust industry in their own right.
Seven have received their charters so far, while Great Plains and three others are pending. If they all get approval from the Division of Banking, it would bring the state's roster of trust companies to well above 50, compared to 40 in Delaware and 25 in Nevada.
As a result, trust services have become big business in the trust-friendly state. South Dakota booked a record $262,651 in trust-oriented revenue last year in the form of examination and supervision fees.
Great Plains trust officer Michael Sears wouldn't speculate about the appeal of South Dakota or his company's motivations for letting go of the Kansas charter it had held since 1994.
However, local estate planners are pretty sure Great Plains, like United Western before it, is going to South Dakota in order to give clients access to trust structures and tax breaks they couldn't get at home.
"I can easily see the upside," says Sam Scott, a financial planner at Sunrise Advisors who does a fair bit of trust work. "There are some scenarios where the move to South Dakota jurisdiction could save a Kansas client quite a bit of money."
Taxes and flexibility
First and foremost, moving the trust administration out of state translates into freedom from Kansas income tax liability, Scott explains. Because South Dakota has no state income tax, this immediately generates 6.45% a year in extra income for beneficiaries.
Beyond that, South Dakota provides a retail-oriented trust company like Great Plains with much wider flexibility in the types of account structures it can offer.
Kansas doesn't even support total return trusts, Scott says. Especially in the current rate-squeezed environment, shifting clients who need cash flow out of state-mandated income-only accounts could go a long way toward improving their lifestyles and making them happier.
When asked to speculate why Great Plains might be moving, Northwestern University law professor Max Schanzenbach—who has studied state-versus-state competition for trust company business in partnership with Harvard professor Robert Sitkoff—went immediately to the chance to offer perpetual trusts and asset protection trusts.
South Dakota and a few other states allow trusts to operate forever, unlike Kansas, where the amount of time wealth can remain in trust is capped at 21 years after the death of the last original beneficiary.
And while neighboring Missouri, where Great Plains has been operating as a fiduciary since 2006, allows domestic asset protection trusts, moving the primary charter will help the company offer these increasingly popular products to all of its clients.
Kansas doesn't offer them, but South Dakota, Nevada, Delaware and nine other relatively trust-friendly states do.
Asset protection trusts aren't just for celebrities looking to shield their wealth from a divorce decree, says Rick Kahler, a financial planner based in Rapid City, South Dakota.
"Doctors and other business owners also appreciate the protection," he explains. "The power to block any distribution is a unique benefit and they're pretty simple to put in place."
Putting favorable statutes behind a local face
Max Schanzenbach rattles off a few other reasons why a trust company might move to South Dakota—favorable private trust laws, franchise tax or regulatory oversight issues, the chance to move closer to the state's banking community.
Compared to Delaware and Nevada, the barriers to entry in South Dakota for a start-up are relatively low. While capital requirements can climb at regulators' discretion, a new company only needs to post $200,000 for a South Dakota charter, versus up to $1 million elsewhere.
However, the key motivators for established institutions like Great Plains usually boil down to tax benefits and flexibility.
As Schanzenbach's research with Robert Sitkoff revealed, about $100 billion in fiduciary assets shifted out of states like Kansas to tax-friendly asset protection jurisdictions like South Dakota between 1995 and 2003, and the trend seems to be continuing.
In fact, Kansas planner Sam Scott cites similar reasons for why he sets up his clients' trusts through Charles Schwab's Delaware-chartered trust company.
"Kansas is a state where it can be easy to get around some of the things you need to get around," he explains.
"And let's face it, as long as you have someone on the ground where your clients live, nobody knows where your charter is. It could be in Alaska."
Correction: On September 21, the Trust Advisor Blog received an email from Mike Sears on behalf of Great Plains Trust Company informing us that (1) Great Plains Trust Company is not restarting in South Dakota; and (2) will not be letting go of its Kansas trust charter.
Scott Martin, contributing editor, The Trust Advisor Blog. Steven Maimes contributed to the research and the editing.
Rate this story, click here.