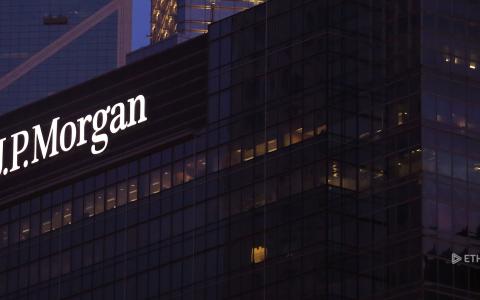 June 1, 2020
Some JPMorgan Chase advisors are returning to offices this month as coronavirus restrictions begin to lift across the country. It's the first sign of financial firms attempting to return to 'normal' operations since the COVID-19 pandemic shuttered branches.
The pilot program is set to begin in Texas, where around 15 to 20 advisors will begin returning to branches across the state. The Lone Star State had modest lockdown restrictions since shutdowns began and has eased them even more over the last few weeks. JP Morgan Chase's brokerage workforce has worked remotely since March.
Questions still remain about exandly 'when' and 'how' advisors will return. The company is yet to announce an actual date for the beginning of the program and it remains unknown if advisors will be required to wear masks in office or follow other social distancing guidelines.
Word is that clients will have the choice to begin making office visits again or continue to do meetings via phone or video conference.
Each firm seems to be moving at their own pace, making it difficult to predict when the advisor world will regain a sense of normalcy.
All 18,000 advisors who work for Adward Jones have been allowed to work from their office throughout the coronavirus crisis as the firm usually stacks its offices with just one advisor and one administrative assistant. Clients have not been allowed to visit branches.
UBS has not announced any plans to brings its 6,000 deep advisor force back to the office as they have had no issues with remote working.
Paul Reilly, CEO of Raymond James, said his firm will be "slow and deliberate about bringing associates back to the office."
With all of the digital tools available--Zoom, DocuSign, etc…--it seems logical to continue to work virtually while waiting for more details about the coronavirus to come to light. For firms with large offices or located in office towers, there are still many questions without answers, such as how to go about sanitizing lobbies and who is responsible or if it is even reasonable to be allowed to leave the office during the work day.