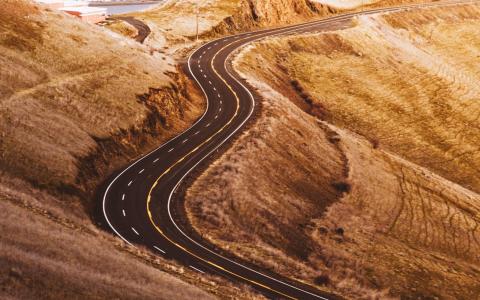 April 24, 2011
Even though the number of fiduciary returns declined during the recession, the number of audits surged. A field visit can easily cost a trust an extra $221,000 and a good-sized estate $800,000.
The Internal Revenue Service learned last year that it can basically soak up free money by sending a field agent out to examine a trust or estate's records, and it has no incentive to go easy on fiduciaries this year.
Audits on estate tax returns filed for the 2009 fiscal year translated into an extra $1.65 billion for a cash-hungry federal government, according to recent IRS numbers crunched by Bernard Garbo and the staff of Trust Regulatory News.
That's about 9 times what the IRS recovered from all individuals, trusts and corporations put together, Garbo says.
"Overall, obviously, the government needs revenue, and people may be checking more closely in the areas where they know they can get it," he explains.
And in the face of last year's estate tax holiday, those auditors may redouble their efforts to squeeze that revenue out of irrevocable life insurance trusts, charitable trusts -- whatever they can find.
Trusts and estates file Form 1041 on their income, whereas taxable estates have to file Form 706 as well.
Although only 1 in 800 Form 1041 returns were singled out for special attention in 2007, that audit rate soared 40% over the last few years.
This year, the IRS staff who used to comb through Form 706 returns will have a lot more time on their hands -- and a roughly $1.4 billion hole in their productivity to fill.
The game of auditor roulette just got more dangerous
The IRS has yet another motive to lavish special care on every Form 1041 return it receives: there are a lot fewer of them out there than there were even a few years ago.
In 2007, trusts and estates filed 3.9 million 1041 forms, but by last year, that number had dropped to 3.1 million.
Nobody seems to know why.
"It may very well be that this is due to the recession," says Sonja Pippin, a taxation professor at the University of Nevada - Reno.
"The threshold for filing is quite low, but I guess it is possible that some trusts and estates did not have enough gross income and no taxable income," she adds.
Still, 2.4 million of all fiduciary returns filed in 2009 had no taxable income -- their trustees submitted the paperwork even though they didn't have to -- and close to 1 million reported no income at all.
All Bernard Garbo knows is that while the number of 1041 filings was dropping 20%, the number of audits jumped 15%.
"They are obviously checking the ones they have closer," he says.
If that trend continues, it would be an ominous echo of what happened with estate tax audits over the last decade.
The number of Form 706 returns the IRS got plunged from 108,000 to 38,000 between 2001 and 2007, which makes sense as the exemption climbed and fewer and fewer estates were taxable.
But over that period, the number of estate tax audits soared. By 2009, IRS examiners were looking at a full 10% of estate tax returns -- and those were all in-depth field audits that required an on-site interview.
Trusts tended to get postal or "correspondence" audits, at least in part because these long-distance reviews cost the IRS less and rarely recover quite so much lost tax revenue.
Field audits can be lethal. The vast majority (85%) of estate and fiduciary returns that get an on-site visit contain substantial enough errors to cost a big estate $800,000 and the average trust $221,000 in unpaid tax, Garbo says.
"As one might expect, they find more errors that way than someone just looking over the numbers somewhere might find," he explains.
Red flags remain mysterious
The IRS continues to keep its audit triggers under tight wraps in order to keep preparers from gaming the system.
As a result, trustees who prepare 1041 returns may simply have to resign themselves to a greater possibility that their math will be checked more carefully this year.
"The amount examiners have been finding has been increasing and the average change per return has been increasing," Garbo says.
Sonja Pippin agrees that the risk of an audit simply increases with higher income, and so the bigger the trust -- or the wealthier the beneficiaries -- the more likely it (and your clients) will be to trigger IRS attention.
"The relatively high revenue capture seems to be a factor," she says.
"They have started a program of matching the information on returns to uncover pass-through income that is not reported."
So if the audit can come out of the blue, the key is to minimize errors that can cost a trust hundreds of thousands of dollars.
Even professional preparers can mismatch names and even fiscal years on complex 1041 returns, especially when multiple K-1 schedules are in play, Pippin says.
Scott Martin, contributing editor, The Trust Advisor Blog. Jerry Cooper and Steve Maimes contributed to the editing and research.