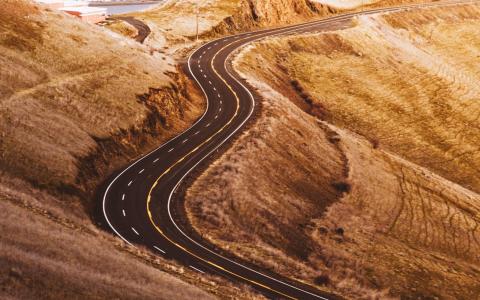 April 24, 2010
Looking for a job in the trust industry with a high base salary and lots of perks? Jobs are abundant once again, but product knowledge and sales skills are essential.
The long recession froze hiring budgets throughout the financial industry, but now the trust business is thawing as firms staff up for the growth cycle.  Positions are opening, offers are getting made and compensation is on the rise—as long as you're the kind of candidate that trust companies are hunting.
"We're seeing more demand for upper management and sales types, anyone who can drum up business," says Maggie Cunningham, a partner in Tulsa-based national recruiting firm BancSearch and a specialist in filling trust company jobs.
So far, regional trust companies have been fastest to staff up through the recruiter channel, Cunningham told me.
Saturna Trust, based in Reno, is one such expansion-oriented outfit. President Ken Cain told me that his company is taking on new talent at a pretty fast rate. In the last few months, he hired someone to sell into the philanthropic channel and a new wholesaler to cover the Midwest.
"As we bring in new business, we need new bodies," he says.
The big boys are staffing up too, but as yet they've been hiring through their in-house departments instead of going through recruiters.
Wilmington Trust, in spite of  reporting a loss yesterday in the first quarter this year, remained positive about its wealth management and trust businesses. The firm added a total of 18 new wealth managers to its Atlanta team in the last six months. More hires are on the way as the gigantic trust company looks for opportunities to cross-sell its trust and investment services to high-net-worth clients throughout the Southeast.
Relationships are Everything
Significantly, Wilmington is looking for people who not only know how to crunch the numbers but can manage client relationships. Most of the recruiters I talked to for this story confirm that relationship managers are in and traditionally paperwork-oriented administrators or fiduciary staff are out.
"We're just not seeing a lot of call for pure trust administration," Cunningham told me.
While a lot of managers admit that they need to hire administrators, she says, not many are pushing the button.
Instead, they're betting that better back office technology will help their existing support teams handle more accounts. And they're routing more of their basic service requests away from trust officers and to front-line support, Cunningham says.
"Some of the larger banks now, if there's under $3 million in the account, it goes straight to the call center now," she told me. "Smaller organizations will still assign a trust officer to relatively small accounts, but even there, under $1 million can go to the call center instead."
Other recruiters agree that you need to be able to do more than run the numbers to get a job in the trust business right now.
"You've got to have the interpersonal skills to deal with clients," David Glaser, president of New York headhunting firm EGC Resources, told me. "There's just not a real home anymore for somebody that's just a strong technician like there was years ago."
Glaser says the way it usually works is that trust companies wait until the rainmakers prove they can front new business, and then they bring in the support. But because the typical trust operation runs lean anyway, that could take awhile.
What People Are Making
In any event, the days when a trust department ran on commissions seem to be over as well. Instead, more managers are offering new trust officers that can bring in business a relatively high base and a performance bonus.
Saturna's not paying anyone on commission. "We just don't do it," says Ken Cain.
As for base and bonus, Glaser estimates that the typical split probably breaks down into 70/30. On a plain vanilla trust officer compensation package, that translates to a base that starts at around $80,000 a year.
That fits the offers Maggie Cunningham is seeing. She says that bank trust departments tend to pay higher salaries in order to keep people aboard through boom and bust. But even trust officers getting jobs at RIA firms are working on salary now—although it's likely to be a smaller one.
"They're still in a different type of world because a lot of them got started in the wirehouses and so have that performance-based compensation model in their heads," she told me.
Packages vary widely depending on where you are. High-growth markets like Nevada are competing harder for relatively scarce talent, but in the Midwest, years of bank mergers have brought trust company compensation down.
"Here in the auto belt, there's been a real compensation reset," notes Hunter Judson, who heads a banking-focused recruiting firm based in Grand Rapids, Michigan.
"Other markets are less affected, but in places like Detroit, you're having people take 20% lower salaries than what they got at their old bank before they got consolidated out," he told me.
People are settling because even though new jobs are finally opening up again, there's still a lot of competition for each spot. Cunningham says she's finally placing people who were laid off seven months ago, and even those who kept their jobs are getting restless.
"There's a lot of dissatisfaction out there," she told me. "If bonuses don't pick up this year, a lot of people will start looking to move if they haven't already."
What's the best advice for these people? Brush up your interpersonal skills so you can prove you can deal smoothly with clients. And don't get hung up on your title, Judson says.
"It's gotten impossible to generalize in the trust business from company to company and even from position to position within a department," he told me.
"What a title means at one bank is very different from what you'll end up doing at another bank, and if you go to a smaller outfit you'll almost certainly have to do more things. Don't get stuck on your old title. You can't eat it."
Scott Martin, contributing editor, The Trust Advisor Blog. Steven Maimes contributed to the research.