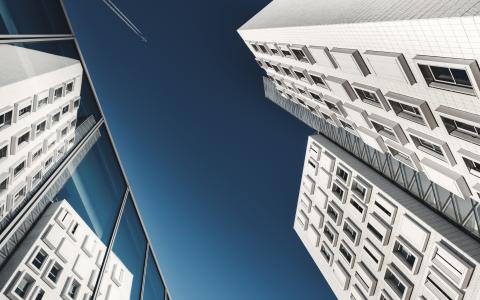 August 30, 2013
For financial advisors, in the volatile market environment of this decade, it's much more difficult to add value in the investment management area than it was during the previous 20 years. For advisors who are pressed for time and want to focus on their core competencies, it makes sense to consider the available outsourcing options.
In the FPA's Practice Management Solutions Journal, an article entitled Outsourcing Investment Management written by Kevin Crowe cites a Cerulli Associates study in support of outsourcing investment management, noting that 75 percent of advisors find the influx of new investment products has made the construction of client portfolios more complex and time consuming. Outsourcing at least some portfolio management tasks allows you to access a depth of diverse portfolio management resources and expertise and creates the time for you to educate your clients and assist them to save more, spend less, and plan for their future and goals in life. These valuable communications with clients leads to more referrals, which also saves you time and money that you would otherwise have to spend on outward marketing.
To see what your peers have to say about outsourcing, you can quickly refer to articles such as the Journal of Financial Planning's article Avoiding the Pitfalls of Investment Management. Your peers moved to outsourcing and found it freed up their time. They also learned that the best tactic was to first decide what part of the investment management puzzle to outsource (investment selection, modeling, trading, performance reporting, accounting reconciliation, etc), then explore options, interview candidates and choose a provider like those listed in The Trust Advisor's The Advisor's Guide to Outsourced Portfolio Solutions.
"Advisors basically have three choices when it comes to investment management: stay with a wirehouse and get their investment resources, partner up with other advisors to achieve some economies of scale or work with an outsourcing firm," states Peter McGratty, CFA at Pinnacle Advisor Solutions, an outsourcing provider of investment management. "We estimate that advisors who outsource investment management can free up 40 to 80 percent of their time to focus on business development and interacting with clients to build their practices."
Cutting costs, saving time and refocusing on business development are the major reasons behind investment management outsourcing, agrees Julien Mordecai, co-founder of All Back Office, an outsourcer that handles investment accounting, performance reporting and billing. By leveraging the technology financial advisors use for performance reporting for clients through an outsourced provider, advisors can maximize their investment in software and provide better reports and service to their clients.
The costs passed on to clients are another issue and if you are careful in running the numbers, you may find that outsourcing could save your clients money or at least not increases their costs by much. In any case, advisors who are considering outsourcing should manage costs carefully as clients are taking note of this trend. A Barron's Magazine blog noted that clients of advisors should be careful to ask about how much various investment outsourcing options are adding to their bill. The advantage of outsourcing all or part of investment management is that it frees up your or a staff person's time to pursue more meaningful activities; there is a cost savings when your staff person or you is working at a higher level that is monetarily more valuable to the firm. The best news is that you can start small by outsourcing a portion of your investment management work to providers such as those listed in The Trust Advisor's The Advisor's Guide to Outsourced Portfolio Solutions.
A final word
When considering outsourcing investment management or any other task that is outside of your own core competencies or passion, it is important you think more like a business person and realize that your time has value and each hour is worth a dollar amount. Ultimately, outsourcing is about freeing up time and energy to focus on valuable, effective interactions with your clients, network, staff and a balanced personal life.