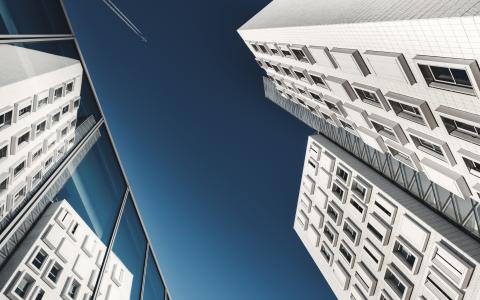 April 3, 2017
Ed. Note: This article first appeared in wnax
The American Soybean Association along with 31 other agricultural groups have written to the leaders of the House Ways and Means Committee asking for repeal of the estate tax.
ASA Board member and Valley Springs South Dakota farmer Kevin Scott says they're asking the committee to consider the repeal as part of a broader tax reform package.
He says the estate tax hurts farmers and ranchers.
He says the estate tax makes it difficult for farmers to pass their operations down to their family members.
Scott says by approaching Congress through a coalition made up of several ag groups they hope to be able to influence policy on this issue.
Comprehensive tax reform is a top priority for Congress this year and so Scott is optimistic they'll consider eliminating the estate tax.
Letter:
Dear Chairman Brady and Ranking Member Neal:
On behalf of our nation's family farmers and ranchers, we come together now to ask your support for including permanent repeal of the estate tax in any tax reform legislation moving through Congress this year. In addition, we ask your help to make sure that the benefits of repeal are not eroded by the elimination of or restrictions to the use of the stepped-up basis.
Family farmers and ranchers are not only the caretakers of our nation's rural lands but they are also small businesses. The estate tax is especially damaging to agriculture because we are a land-based, capital-intensive industry with few options for paying estate taxes when they come due. Unfortunately, all too often at the time of death, farming and ranching families are forced to sell off land, farm equipment, parts of the operation or take out loans to pay off tax liabilities and attorney's fees.
As you know, the American Taxpayer Relief Act of 2012 (ATRA) permanently extended the estate tax exemption level to $5 million per person/$10 million per couple indexed for inflation, and maintained stepped up basis. While we are grateful for the relief provided by the ATRA, the current state of our economy, combined with the uncertain nature of our business has left many agricultural producers guessing about their ability to plan for estate tax liabilities and unable to make prudent business decisions. Until the estate tax is fully repealed it will continue to threaten the economic viability of family farms and ranches, as well as the rural communities and businesses that agriculture supports.
In addition to full repeal of the estate tax, we believe it is equally as important for Congress to preserve policies which help keep farm businesses in-tact and families in agriculture. As such, tax reform must maintain stepped-up basis, which limits the amount of property value appreciation that is subject to capital gains taxes if the inherited assets are sold. Because farmland typically is held by one owner for several decades, setting the basis on the value of the farm on the date of the owner's death under stepped-up basis is an important tax provision for surviving family members.
U.S. farmers and ranchers understand and appreciate the role of taxes in maintaining and improving our nation; however, the most effective tax code is a fair one. For this reason, we respectfully request that any tax reform legislation considered in Congress will strengthen the business climate for farm and ranch families while ensuring agricultural businesses can be passed to future generations.
Thank you for your continued efforts in support of our nation's agricultural producers. We look forward to working with you on this very important issue.
Posted by: The Trust Advisor