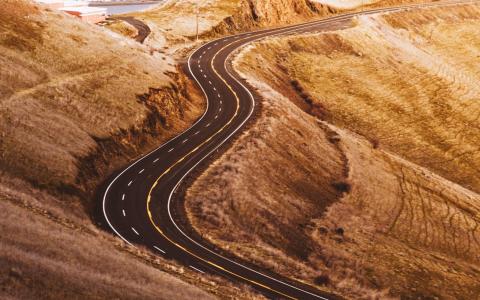 November 20, 2010
With only six weeks left in the crazy year of no estate tax, it looks like the Steinbrenner and Duncan heirs can keep their billions. But a split Congress means everything next year is up for grabs.
Last December, we had clarity on the federal estate tax. The Democratic majority in the House was moving fast to extend the 2009 exemption and rates, and it looked like the Senate would soon follow.
Now, almost a year later, there's no fix in sight. As a result, there was no estate tax this year and visibility on what estates will end up paying in 2011 has eroded to zero.
Even on Capitol Hill, nobody knows what kind of tax liability people who die two months from now will owe the IRS.
When asked to give a forecast, Michael Briggs, an aide to Senator Bernie Sanders of Vermont, simply says the future of the estate tax is now "totally unpredictable."
Sanders is one of the members of Congress who's both most keyed into developments on the estate tax front and -- until the November election -- most keyed up about making sure no more billionaires die without leaving the federal government a piece of their fortunes.
If his office now acknowledges that there's no way to tell what's going to happen next year, ground-level practitioners have even less guidance as they try to prepare their clients for literally anything.
"There's too much out there, and that makes it so difficult to advise clients," says Barbara Kogen, a partner at Beverly Hills CPA firm NSBN.
The mood on the street ranges from wry amusement to outright frustration.
"I have given up," says Andrew Tignanelli, a Baltimore CPA and planner. "This is a perfect example of the totally dysfunctional nature of Washington. Sadly, they are not even ashamed."
Tired of "all or nothing" outlook
Part of the problem is that even if advisors take the most likely scenarios into account and ignore everything else, there's still too much ground to cover.
If Congress does nothing, this section of the tax code will automatically reset to 2000 levels on January 1. That means estates will owe the government up to 50% of their taxable value over $1 million.
And since this expands the number of families who have to worry about the tax from zero to about 2 million, advisors who had hoped for a fix before the end of the year are now having to scramble to make sure that even their mass market clients have their estate plans in order.
On the other hand, the most likely alternative would be to either reinstate the 2009 rules or set up a bipartisan compromise between Republicans who want the tax abolished outright and Democratic-leaning types like Sanders who wouldn't mind charging really big estates even more.
But the 2009 rules would roll the exemption back up to $3.5 million, ensuring that only the biggest fish in any advisor's book -- the 280,000 richest families -- would need to worry about their heirs owing the federal government a single dime.
Furthermore, since we would only be rolling back the status quo a year, those clients probably got their trusts and other arrangements in place back before 2009.
Uncertainty leaves too many clients at risk
While probably about 60% of most RIA firms' bread-and-butter clients have their trusts together as well, that could still leave hundreds of thousands of families rushing to shield their assets ahead of the January 1 reset.
Throw in the post-election uncertainty surrounding the Bush income tax cuts, capital gains tax rates and dividend taxes, and you've got plenty of planners who blame Congress for stalling until it's too late to do much real tax planning of any kind.
"It is inexcusable," says Todd Ganos, a principal in Monterey firm Doolittle & Ganos.
"When the majority party had 60 seats in the Senate, it could have made permanent whatever solution they proposed," he adds. "But they did nothing."
Ganos believes that ultimately the 2009 rules will be put back in place for the estate tax and that President Obama will end up allowing the incoming House Republican majority to extend the Bush income tax brackets as well.
In theory, whatever solution Congress comes up with can be made retroactive. Over the course of this year, tax gurus repeatedly raised this point as a possible hitch for the estates of the several billionaires -- including George Steinbrenner, pipeline mogul Dan Duncan and others -- which would otherwise pass on without owing the IRS anything.
Some estate planners currently hold out the possibility that a fix will end up covering everyone who dies after January 1, effectively preventing any family from being subject to the almost universally unpopular $1 million exemption.
Rick Shapiro, a Connecticut planner, has dug into the issue with several tax lawyers and CPAs and has tentatively concluded that a retroactive change to the tax code is theoretically possible.
He bemoans the "lack of clear direction" and notes that previous generations of estate planners would have found the freak temporary abolition of the estate tax for a single year vanishingly improbable at best.
In any event, nobody we talked to was inclined to think that a retroactive tax fix would be extended all the way back to this year.
Barbara Kogen sums it up best: There will be no retroactive reinstatement of the estate tax for 2010 because, at this point, too many billionaires have died.
"Steinbrenner, Duncan in Texas, all those people dying, their heirs have the deep pockets and a lot to lose," she explains. "They're willing to pay the legal fees. It's clearly way too late to fix this retroactively."
Maybe after a year of forgoing billions of dollars in potential estate tax revenue, fielding a few complaints from mere millionaires bristling at their heirs owing a few thousand dollars will get the new Congress to do something next year.
"Chances are we won't get anything in 2010," Kogen says. "I think people hope something could happen early in 2011. I hope we get some clarity soon either way."
Scott Martin, contributing editor, The Trust Advisor Blog. Steven Maimes contributed to the research and reporting.