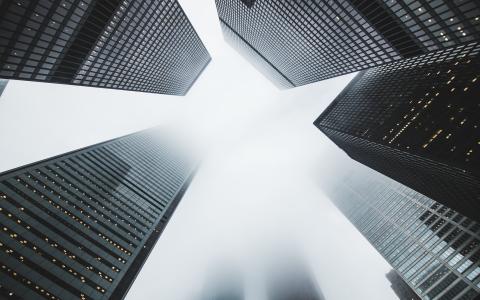 August 14, 2011
"King of Asset Protection" told client to diversify a rock-solid trust portfolio, but the money only ended up in the hands of Bernie Madoff and other high-risk managers.
Prominent Philadelphia real estate developer Daniel Keating III, known for building the city's convention center, has filed a lawsuit against high-powered law firm Duane Morris and two attorneys for malpractice and breach of contract.
Keating and his wife claim that they suffered "substantial losses" after the lawyers allegedly ignored their requests for conservative investment strategies and their money landed in a fund that fed victims to convicted Ponzi schemer Bernard Madoff instead.
In a recently filed lawsuit, they say that former Duane Morris attorney Stanley Joffe in particular was not only incompetent but irresponsible for advising them to move their money, and that Duane Morris shares the blame by failing to supervise him.
Defense lawyers argue that the Keatings picked the manager, which then picked Madoff feeder fund Plaza International Investments to run part of their money.
The Keatings' trust was set up in Switzerland back in 2007 and run by Swiss custodians, trustees and investment managers.
Unfortunately, one of those investment managers, high-end Geneva firm Notz Stucki, got taken in by Madoff and his claims that his Ponzi scheme was actually safer than investing in the S&P 500.
Finding someone to blame

Somewhere along the line, due diligence evidently failed. The question is whether Joffe met his legal responsibilities.
The Keatings complaint alleges that Joffe suggested Notz Stucki as a potential manager for their trust.
According to their side of the story, the couple thought that Notz would be instructed to allocate the assets into conservative investments.
Instead, they discovered a few months later that nearly half of the sum was invested in risky equity and hedge fund investments, including feeder funds of Bernard L. Madoff Investment Securities.
Notz Stucki ended up handing Madoff $737 million in client funds, some of it from the Keatings, and losing it all.
"Dull but steady"...until the crash

After Madoff's funds imploded back in 2008, they apologized but insisted that they did all the due diligence they could. To them, Madoff's strategy looked anything but dangerous -- in fact, it looked "dull but steady."
That, in turn, made it look like a suitable fit for a trust portfolio geared toward what the Keatings wanted: "ultra-conservative equity and alternative investments."
"We all know that nobody had any reason to suspect Madoff," says Kristen Simmons, a law partner at Las Vegas firm Oshins and Associates, LLC . "He had an impeccable reputation to that point, so nothing was unreasonable in that respect."
The Keatings aren't even blaming Notz Stucki for getting taken in.
They blame Joffe for suggesting in the first place that they invest a sliver of their trust assets -- the official complaint doesn't say exactly how much -- into those equities and alternative investments.
Because Madoff's phony numbers were already baked into Notzi Stucki's model portfolios, the reallocation looked okay on paper, so they made the switch, creating a second trust to hold the riskier assets.
Throughout this process, the Keatings claim they were focused on preserving their capital. Before their conversation with Joffe, their multi-million-dollar trust was invested 53% in cash and the rest in bonds.
A duty fulfilled, or outright malpractice?

The Keatings say that Joffe further contravened their orders by telling Notz Stucki to move about half of their assets out of cash -- in the name of diversification -- and into what they call "risky equity and hedge fund investments."
They say Notz Stucki actually tried to give the money back "due to tax issues," but Joffe forced the firm to take the account.
"If the attorneys didn't do as instructed, there very well might be some valid claims," Kristen Simmons notes.
But after the papers were signed, Simmons says, Joffe wasn't officially a trustee, trust protector or manager of the funds, and so his responsibility could have stopped there -- provided, of course, he acted in good faith in the first place.
"It is ultimately up to a client or the trustee to make the investment decisions of the trust," she explains.
"Without additional facts, the general rule is that the investments of the trust are not the responsibility of the law firm and attorney who drafted the trust documents."
Joffe definitely wasn't the one visiting Madoff's offices or checking his statements, so he might well have thought his responsibilities to monitor the account ended at that point.
And since health problems kept him away from the office for the next few months, he likely had other things in mind. By June 2008, he was gone -- terminated, the Keatings say, for incompetence.
His clients were transferred to colleague Stanley Barg, who apparently wasn't terribly responsive and who is also named as a defendant in the lawsuit.
Whether Joffe deliberately went against the Keatings' investment priorities when he suggested the new allocation -- in the name of diversification, their complaint says -- will come out in court if the parties don't settle first.
Scott Martin, senior editor, The Trust Advisor Blog. Steven Maimes contributed to the editing and the research.