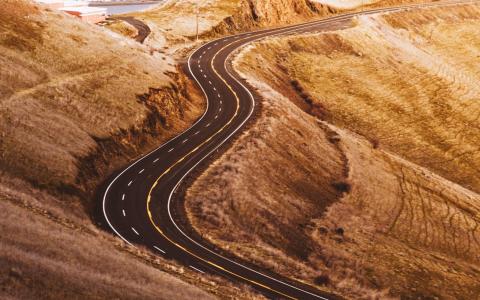 October 15, 2013
Every firm wants more referrals, but many wait for the new business to fall on their laps.  Smart organizations, instead, develop a concentrated effort that can deliver measurable results.
Cynthia Stephens, vice president of marketing at ByAllAccounts, gave a "How to drive word-of-mouth referrals" presentation at the 2013 Bank and Trust Summit held in Colorado Springs.
Stephens began by cautioning attendees to avoid word-of-mouth misconceptions:  Those that believe they can't control, influence or measure word-of-mouth marketing are wrong.
She advised making a plan and then track that it is working.  She asked, "How can you encourage more communications from your top fans?  Your raving fans?"
Facts about referrals
The Oechsli Institute's research of affluent investors was cited, which showed marketing methods used by elite advisors to attract new $1 million-plus high net worth clients.  These advisors are more successful than their peers at using word of mouth to drive new business.
[wp_bannerize group="article_banner"]
Nielsen research was also noted, which showed 92% of people trust earned media.  Things like word of mouth from friends and colleagues fall in this category.  (The second most trusted category was online reviews.)
Where to start
Stephens cautioned, "Word of mouth cuts both directions.  It can have a negative influence too."  However, on the other end, organizations want to develop raving fans.
She asked, "How do you identify which of your clients are positive raving fans for your brand?"  Then she delivered a framework for thinking about word of mouth and presented tips and best practices for each of them:
Expert-to-expert influence
Peer-to-peer influence
Expert-to-peer influence
Obviously those that have given referrals in the past are a good starting point.  Figure out how to replicate a referral, said Stephens.
Doing client research can also help those that might be advocates for the business.  Stephens recommended creating a net promoter score, which helps pick the people that will recommend your brand.
"Don't limit yourself to thinking of it as one individual talking to another," said Stephens.  She gave an example of a client sharing a market commentary as another option.
Of your referral strategy, ask these questions:
What messages do you want people to share about your firm?
How do you want them to share it?
What content can be shared?  For example, would creating an ebook, newsletter, webinar, commentary or other communication help spread the word?
What is the right mix of converged media?  This is the combination of paid media (like advertising), owned media (like your website) and earned media (liked word-of-mouth sharing).
Can you find referral partners on LinkedIn and network with them?
How can existing partner relationships be improved?
Is the referral program being tracked?  Is it captured in CRM and forecasted for the coming months?
The website is one key
In word of mouth marketing, the website will be an important factor.  If what they find online is not what a prospect is looking for to confirm the referral, they will not reach out to the business.
Sharing buttons can also be added to the website to allow for visitors of the website in one click to push out a webpage to the social network of their choice.  Stephens explained that if someone sends out a tweet with a link to your site, that is free advertising.
Online marketing can influence and amplify word of mouth.  "It is very important that your primary message is clear and concise," said Stephens.  She added, "Shift a website from 'brochure-ware' to an education-focused hub.  Many sites are static and flat.  They are basically pitch books."
Make referrals a focus
Viral marketing is generally a very low cost, shared Stephens.  However, word-of-mouth marketing does require persistence.
Do research, have a plan, know who are the advocates and measure that your efforts are producing the results you are striving for.
Mike Byrnes is a national speaker and owner of Byrnes Consulting, LLC. His firm provides consulting services to help advisors become even more successful. Need help with business planning, marketing strategy, business development, client service and management effectiveness? Read more at ByrnesConsulting.com and follow @ByrnesConsultin.