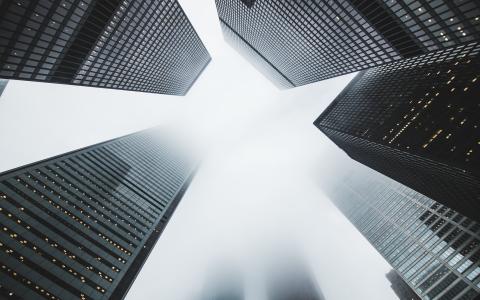 June 26, 2013
Same-sex marriage creates both new challenges for non-traditional wealthy families weary of added complexity and opportunities for the advisors eager to lend a hand.
The Supreme Court of the United States has struck down Section 3 of the Defense of Marriage Act as unconstitutional and dismissed the case against Proposition 8, formally eliminating distinctions between families based on the gender of the spouses.
The DOMA case revolved around estate planning for LGBT couples and in particular 83-year-old Edie Windsor, who sued the federal government for discrimination, arguing that she would not be liable for a $363,000 federal estate tax bill if she were a man.
She and her partner, Thea Spyer, had been together for four decades and married in Canada two years before Spyer passed away. Under state laws, they were married. According to DOMA, their federal status was nebulous at best.
Now that DOMA is dead, same-sex couples can file joint married income tax returns and receive the full marital estate tax exemption.
Business owners can classify all employees the same way, regardless of sexual orientation. Bookkeeping will get simpler in many cases.
Navigating the complexities
Previously, situations that financial planners who focus on the LGBT market wrestle with were endless. A career military officer retired from a 30-year career in the army, died a few weeks later and his long-time spouse got no pension benefits.
Two women decided to raise a child together, but both had to work because without legal recognition of their marriage, if one supports the other, the money used to do so it considered a gift, subject to gift and estate tax limitations.
A man wanted time off to care for his partner, ill with cancer, but was not covered by the Family Medical Leave Act.
All these scenarios need to change now that the Supreme Court's move simultaneously affects more than 1,100 laws that govern aspects of marriage, divorce, inheritance, child-rearing, taxes, retirement planning, health care, employee benefits and immigration.
It's the kind of seismic change that can create both turmoil and opportunity in any planning market.
Advisors who serve same sex couples -- or who wish to expand their presence here -- have an unparalleled chance right now to educate themselves on the intricacies of estate, tax and benefit planning law so that they will be in position to offer advice.
Joshua "JT" Hatfield-Charles, a financial advisor who works extensively with unmarried couples and is an ambassador for the CFP Board of Standards, says that he sees tremendous potential in the LGBT market in general  and an even more intense need for planning ahead.
"We have 130,000 [same-sex] weddings already, and only 20% of states have allowed same-sex marriage," he explains.
"As more and more of the states that currently have either civil unions or anti-gay legislation start to change,  a lot of people are going to need this type of planning to see whether it makes sense for them to get married or stay as two individuals."
Stephanie Lee, CFP® of Eastrock Financial Partners, an RIA serving about 60 clients out of her San Francisco-based practice, concurs that clients need help with a shifting legal environment, but she says that this is nothing new.
"The main challenge in serving the LGBT community is the constantly changing legal landscape, as court decisions and legislation override previous rules," she comments.
Seizing the opportunity
In any case, an already complicated legal landscape has undergone a substantial change, and forward-thinking advisors may wish to position themselves for the shift. Here are some of the ways to get started:
Educate yourself:  Financial planning for same sex couples is extremely complex since it is governed by entirely separate laws at the federal and state levels. Since laws vary by state to state, moving a household a mile or two across state borders could have a profound effect on every aspect of a couple's wealth strategy.
JT Hatfield-Charles recommends that advisors seek out the CFP designation, which will help them develop a broad, integrated overview of wealth planning, and then, if possible, seek the in-depth expertise that comes with an Accredited Domestic Partner Advisor designation.
"That's a graduate-level course that takes all the core information and shows you how it applies to planning within this community," he says. But don't stop there, he cautions.
"You need to do a lot of reading. Things are always changing. You can't just hang out your shingle and be an expert."
Establish relationships with other advisors:  Financial advisors can learn a lot -- and expand their network of potential clients -- by working with other experts who focus on the LGBT markets, such as attorneys, accountants and insurance brokers.
"You're not only developing your own educational base or competency, but you're also, as the other professionals start getting a better comfort level with you, they're going to start referring clients to you," says Hatfield-Charles.
Encourage referrals:  Planners I spoke with say that their new business comes almost entirely from referrals as clients talk to their friends about how their advisors have managed planning challenges.
If you are successful in implementing a strategy for one same-sex couple, ask them if they know others in a similar situation.
Stay active in the community:  Hatfield-Charles says that he is no longer aggressively marketing for new business since his practice has grown rapidly and he is now very close to his own life goals.
However, he remains active in groups that serve the LGBT community and often develops or strengthens relationships through volunteer work.
Share your knowledge:  Stephanie Lee says that she has talked with only one client so far who had questions about DOMA. But she believes that now that the court has decided, interest in same sex-wealth planning issues may increase.
She is planning to reach out to clients via newsletter once the decision is announced, outline the benefits, opportunities and/or problems that the court's ruling entails.