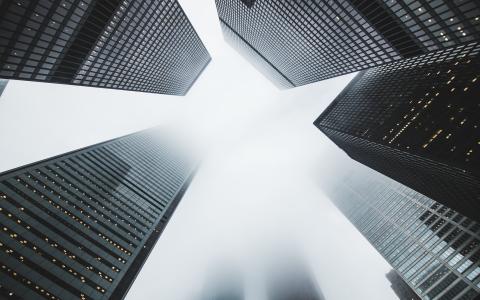 April 29, 2017
Here's a prediction I'd thought I'd stash in a dark corner of my archive of 2015-era foolishness that suddenly looks correct after all, Marketwatch columnist Tim Mullaney says : Apple may still hit $1 trillion in stock-market value in 2017, and second-quarter earnings May 2 may make this even clearer.
That, at least, is the analysis of Credit Suisse analyst Kulbinder Garcha, a perennial star in the telecom equipment space whose report last week said Apple's worth $170 to $176 a share. The higher number works out to $935 billion in market valuation, up from above $754 billion at Friday's close — close to the $1 trillion target. The best part: None of the weaker parts of 2015's Trillion-Dollar-Apple case have to come true to make it likely.
Back then, I was skeptical of all three members of the Holy Trinity of the Fanboy Case. Apple Pay is, as I predicted, a rounding error in Apple's greater scheme, while the Apple Car program is still vaporware (despite the company asking for permission to test driverless cars on California roads). And the Apple Watch sold an estimated $2.6 billion worth of watches in the holiday quarter, a pace for about a third of what bullish 2015 estimates supposed.
Instead, Garcha says Apple's services business, which includes Apple Pay but also the much larger App Store and iTunes businesses, is the driver; he says it can double revenue, to $52 billion, though he's vague about when. Other analysts, and me, think the stock's real driver is the iPhone 8, with new features like wireless charging and an all-glass front surface sparking forecasts that the initial production run will top 100 million units.
What I missed back then was the drop in sales to Greater China that would slam Apple shares last year. I said Apple's value would hit $1 trillion in early 2017; thanks to China, now it looks like the fourth quarter, or early 2018. That's not the worst mistake: Calculating when markets might stop ignoring flaws, like China's debt load, that have long been apparent is more art than science.
At least I didn't predict 2018 Watch sales of $26 billion like Deutsche Bank.
My calculation then was that Apple needed profits to boost its operating business' valuation to about $750 billion from $600 million, while its then-$140 billion cash pile grew to $250 billion. But Apple has generated so much cash since then that the job has gotten easier: It looks likely to have $350 billion in cash by year-end, so the operating business only needs to be worth $650 billion.
That's not difficult: Garcha's says Apple will make $73.7 billion this fiscal year before non-cash charges, taxes and interest. A $650 billion valuation is 8.7 times that, modest even for a relatively mature company, let alone one boosting EBITDA by double digits this year and next.
So what happened to let Apple maybe hit the target after all? A few not-very-complicated things.
First, China stabilized.
The 47% drop in the Shanghai Composite from June 2015 to January 2016 helped Apple's Greater China sales drop 17% in fiscal 2016.
But it ended, as market panics tend to do. You don't have to think China's stocks are now undervalued — I don't — to believe that an economy growing 6%-plus per year can let local sales stabilize, or even make up some losses.
Second, iPhone sales have been pretty good. Even with China's problems, iPhone sales -- led by the instantly-sold-out launch of the 7 models -- rose 5% in the first quarter.
Third, Apple's cash pile grew faster than I expected.
As Apple had $247 billion of cash and securities on Dec. 31, matching the $250 billion I thought it would have this year. A Trump tax break on stranded foreign profits would put a lot of that money to work, and given that Apple had almost $24 billion in free cash flow in the December 2016 quarter, the idea that this could be $350 billion by December isn't far-fetched. That's because…
Fourth, the iPhone 8 got closer to market. With all those cool new features.
Sure, Apple could still fall short. Garcha's analysis assumes Apple builds its high-margin services business through high-profile acquisitions like Disney or Netflix which are speculative. China is debt-ridden and untransparent, as ever. And putting Apple's offshore cash to work — say, to buy Disney — depends on President Donald Trump getting a corporate-tax bill through Congress.
But the real case for Apple, blurred by the mad love of its trade press, is that the iPhone's a machine, the services businesses grew 22% last year, and cash is real money. Investing should always be so straightforward.
A version of this story originally appeared on Marketwatch.