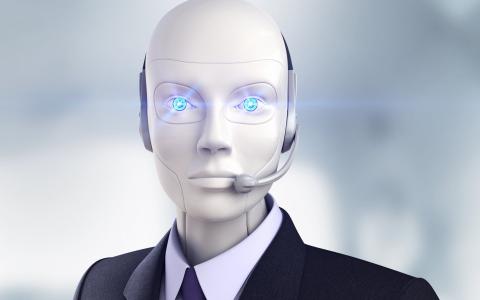 November 3, 2017
New robo-advice platforms such as Ellevest seem to be suffering from the same marketing pitfalls as their traditional counterparts and more mainstream digital platforms, according to Barron's.
Apples and Kangaroos
Ellevest, founded by former Citigroup CFO Sallie Krawcheck, advertises itself as a robo-advisor specifically for women, and has some serious pedigree among its backers, including tennis star Venus Williams and former Avon Products chief Andrea Jung, the publication writes. The platform promises to take into account the gender pay gap as well as time women take away for families, according to Sylvia Kwan, Ellevest's chief investment officer.
"On the surface we're a digital advisor like Betterment or Wealthfront," she says, according to Barron's. "We use similar low-cost exchange-traded funds." 
But that's "an apples-to-kangaroos comparison," Dan Wiener, editor of the The Independent Adviser for Vanguard Investors, tells the publication. 
Ellevest's website says its platform can take a $25,000 investment and make it into $126,265 over 40 years, Barron's writes. Yet a "comparable" portfolio of 60% stocks and 40% bonds returns just $61,073, according to the publication. That's because the "similar" in Kwan's statement isn't comparable to a 60/40 portfolio, Barron's writes. 
Ellevest's robo allocates more than 60% to stocks in the beginning, eventually thinning it out to 56%, and starts off with less than 40% toward bonds, according to the publication. Since stocks traditionally outperform bonds, Ellevest's allocation has a leg up, Barron's writes. 
Similarly, Ellevest's estimates are based on a 0.5% portfolio management fee for Ellevest and a 0.1% to 0.15% fee for the investments, according to the publication. It certainly helps performance compared to mutual fund portfolios, which typically charge a 1% traditional advisory fee and 0.8% to 1.3% for the underlying investments, Barron's writes.
But there are plenty of cheaper mainstream robo alternatives, according to the publication. Charles Schwab has no advisory fees on its robo, while Betterment charges 0.25% for its digital-only offering and 0.4% for a service that also gives clients access to an advisor, Barron's writes. Personal Advisor Services from Vanguard comes with a 0.3% fee, which includes access to advisors, according to the publication. And Ellevest doesn't offer that additional level of access to human advisors, although according to Krawcheck it plans to add it in the future, Barron's writes.
Ellevest may very well adjust its comparison presentation since the firm is not even two years old, according to the publication. But it's unclear whether the firm is touting its robo-advice advantages or its women-tailored services instead, Barron's writes.