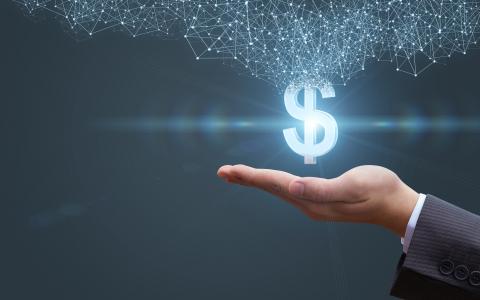 August 29, 2018
Amazon on Wednesday fired back at Sen. Bernie Sanders, the Vermont Democrat, after months of attacks from the progressive lawmaker regarding the retail giant's working conditions and pay.
"Senator Sanders continues to make inaccurate and misleading accusations against Amazon," the company said in a statement.
Sanders, a former 2016 Democratic presidential candidate, recently announced a plan that would require companies to pay for the federal assistance received by their employees. He singled out Amazon and CEO Jeff Bezos as a primary example.
In a statement Friday, the senator said putting large corporations on the hook for workers' benefits would force companies to pay a "livable wage" to employees.
"While Mr. Bezos is worth $155 billion and while his wealth has increased $260 million every single day this year, he continues to pay many Amazon employees wages that are so low that they are forced to depend on taxpayer funded programs such as food stamps, Medicaid and subsidized housing just to get by," Sanders said.
Workers at large companies such as Amazon, McDonald's, and Walmart receive $150 million in federal aid, Sanders said.
A petition that implored Bezos to "pay your workers a living wage and improve working conditions at Amazon warehouses" received more than 105,000 signatures as of Friday, according to Sanders' office.
Sanders' move comes after a series of high-profile media reports about the working conditions of Amazon warehouse employees. The senator has launched attacks against the company for months, evenholding a town hall with an Amazon employee to highlight pay and benefits grievances.
Amazon strongly denied Sanders' claims, saying all employees received competitive pay and solid benefits. The company took particular issue with the senator's suggestion that many employees were on food stamps.
"Senator Sanders' references to SNAP, which hasn't been called 'food stamps' for several years, are also misleading because they include people who only worked for Amazon for a short period of time and/or chose to work part-time — both of these groups would almost certainly qualify for SNAP," Amazon said.
The retailer also said that while Sanders "plays politics and makes misleading accusations," the company was investing in new job-training programs for workers and improving benefits like paid family leave.
In addition to its written response, Amazon invited Sanders to tour one of the company's fulfillment centers and urged employees to write to the senator about their experience working at the retailer.
Following Amazon's statement Sanders released a rebuttal of his own. The long-time critic of corporations did not back down on his criticism.
"Bottom line: the taxpayers of this country should not have to subsidize employees at a company owned by Mr. Bezos who is worth $155 billion. That is absurd," Sanders said.
The senator cited statisitics that showed the median salary for anAmazon employee is $28,446, well below the median US worker salary. Additionally, the senator raised more worker safety concerns.
"Amazon's warehouses are on the National Council for Occupational Safety and Health's list of most dangerous places to work in the United States," he said. "According to the NCOSH, seven Amazon workers have died on or near the job since 2013, including three workers within five weeks at three separate locations last year."
Sanders said in the statement that he planned to take up Amazon's invitation to visit a fulfillment center in Chester, Virginia, and had tried to visit a fulfillment center in Kenosha, Wisconsin in July but could not be accomadated by the company.
This is not the first time this year that Amazon has become entangled in politics. President Donald Trump waged a war of words against the company and Bezos in March and April, calling for antitrust investigations and questioning the company's relationship with the US Postal Service.