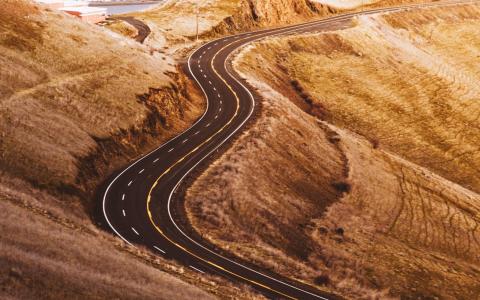 February 5, 2011
Tennessee and Rhode Island make our favorites list, but Hawaii just doesn't get the recipe right. New rules predicted for new South Dakota trust firms.
The battle to woo trust business heated up last year as trust advisors and estate planners rushed to take advantage of the 2010 tax environment -- and lawmakers scrambled to make their states look as attractive as possible.
Our 2011 ranking of the top trust states corrects a few oversights from last year, updates for new developments and addresses a few controversies.
Tennessee and Rhode Island make the list this year, at Tier 2 and Tier 3, respectively. Idaho and Wisconsin, which offer out-of-state trusts little real benefit beyond dynastic trust arrangements, drop off.
Checking all the boxes…or else
To make a serious bid for a share of the $1 trillion personal trust market, you really need to provide dynastic trusts, directed trusts and asset protection trusts, plus favorable tax treatment for non-residents.
"Fail to check a box as you go through the list, and that state might automatically get crossed off," says South Dakota trust attorney Daniel Donohue, a partner in Davenport Evans Hurtwitz & Smith.
"You might not need to use a type of trust now, but family members are always active and doing things, so you might want to make use of those statutes down the road," he added.
This is especially important in dynastic scenarios where advisors have to reckon with family members who haven't even been born yet, but may eventually need a way to shield a trust's assets from creditors decades from now.
In fact, despite Florida's efforts to allow asset protection trusts this year, its failure to do so was one reason that kept it from joining the Big Four -- Alaska, Delaware, Nevada and South Dakota -- which offer just about everything on the menu.
As it is, Florida does allow directed trusts, which let outside advisors manage the underlying assets, as well as a substantial 360-year dynastic trust period.
"Florida is a good example of a state that doesn't belong near the top but doesn't belong at the bottom either," explains Steve Oshins, Las Vegas estate attorney and author of Nevada's 365-year dynastic trust statutes. "Their dynasty trust provisions are okay."
Delaware has taken care to keep its trust code current while building on its own reputation as a high-net-worth mecca where assets can remain in trust not just for centuries, but forever.
The Best States for Trusts
Tier
State
State Income Tax
Directed Trust Statute
Asset Protection Trust
Dynasty Trust Ability
Number of Trust Cos.
Time Zone (from NY)
1
No
Yes
Yes
1000 yrs.
5
(-) 4
1
Residents
Yes
Yes
Perpetual
53*
(-) 0
1
No
Yes
Yes
365 yrs.
18
(-) 3
1
No
Yes
Yes
Perpetual
58
(-) 1 / 2
2
No
Yes
No
360 yrs.
29
(-) 0
2
Residents
Yes
Yes
Perpetual
25
(-) 0
2
Residents
Yes
Yes
360 yrs.
22
(-) 1
2
No
Yes
Yes
1000 yrs.
11
(-) 2
3
Yes
Yes
Uncertain
1000 yrs.
11
(-) 2
3
Residents
No
No
Perpetual
20
(-) 0
3
Yes
No
Yes
Perpetual
6
(-) 0
3
Yes
No
Yes
1000 yrs.
7
(-) 2
All tiers listed in alphabetical order. States links to state trust statutes.
Trust companies include state-chartered trust companies and OTS/OCC chartered institutions with trust powers.
* DE includes 19 state-chartered limited purpose trust companies.
Data: February 2011. © 2011 TheTrustAdvisor.com
South Dakota is too good to be true

And South Dakota has definitely established its credentials for no-nonsense service on directed trusts in particular.
However, South Dakota's long ride with a $200,000 capital requirement may come to rest this year as more state trust regulators continue to complain that their entry rules are too easy.
States like Nevada, New Hampshire, Pennsylvania, Delaware, Florida and others all require $1 million or more to qualify for a trust license.
Recently, a South Dakota trust firm was prevented from doing business in Pennsylvania unless it posted $2 million in capital.
For several years, banking authorities in Florida have been annoyed with South Dakota trust firms operating there without meeting their $2 million capital requirements to do business.
Last year, the Florida banking department denied a new South Dakota trust company local operating privileges because its capital was too low.  Experts say more of that is to come.
With 58 trust firms now based in South Dakota and operating in all 50 states and abroad, the South Dakota regulator will likely feel the heat and tighten up to prevent more regulator complaints and bad publicity.
Is it a matter of asset protection or nothing?

However, the ability to provide a high level of asset protection may emerge as the most important factor in how the various more-or-less trust-friendly states differentiate themselves in 2011.
"I believe more and more emphasis is being put on asset protection," Oshins says.
"If so, that helps break away Nevada from the other top-tier states, given that it has the leading self-settled asset protection trust laws," he added.
Last year, uncertainty about the future of the tax code drove a lot of middle-market families to move their money into trusts.
But since the eleventh-hour Congressional compromise raised the exemption to $5 million -- well above the level where it could apply to any but the wealthiest Americans -- the trust industry's priorities are rotating.
The logic here is fairly simple. While raising the estate tax exemption from $1 million to $5 million lets all but 3,500 families a year off the estate tax hook, the number of affluent doctors, entrepreneurs and potential divorcees out there who could benefit from asset protection trusts remains fairly constant.
Asset protection may become a more important factor in next year's rankings, but that may not help Hawaii make it onto the list.
The Aloha State tried to make a big splash in the industry by allowing asset protection trusts last summer. But the statute was so diluted by restrictions and added fees that it just didn't impress many onshore family offices.
Shortly after we published our 2010 survey, we reported that New Mexico was moving closer to enacting more trust friendly rules to attract trust business. That may not be the case. Shortly before press time this week, we learned that one of New Mexico's largest trust firms was jumping ship and filed for a South Dakota trust charter this week.
Scott Martin, contributing editor, The Trust Advisor Blog. Jerry Cooper and Steve Maimes contributed to the reporting and research.