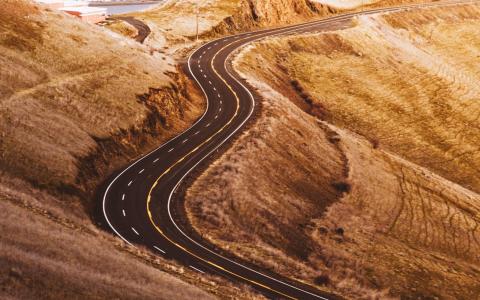 October 23, 2010
Genetics and trust laws have begun to find common ground for creating a new estate plan to provide for parents who leave donor sperm, eggs or embryos behind as part of their estate to conceive children after death.
Theoretically you can put anything you want into your will or estate plan to make death more desirable. You can find some wills that allow the deceased to be buried inside their car or with their favorite pizza.
Affluent clientele are now tapping the skills of savvy estate planners to provide for a new generation of children to be born well after parents die.
All of this is now possible through "posthumous conception." A new estate planning specialty has emerged that offer clients an opportunity to store genetic property while alive for use after death.
Meet Teresa Baird -- a noted expert in this field. Her Denver estate planning firm Fairfield & Woods offers counsel on this topic as well as formidable estate plans that create new lives after a client passes away.
Last year, the Trust Advisor Blog published a story on custody and care of clients' genetic property. Our story concluded that laws between states addressing genetics are few and far between. Some of the material in our report was quoted in other reports on this topic.
One year later, the laws have improved and more estate planners are getting into the act by offering clear directions in estate documents on how to handle and use genetic property after one or both parents pass away. Colorado, North Dakota and Utah have revised their statutes to specifically address genetics and the status of posthumous children. New Mexico and Minnesota have begun to look at the topic.
Unfortunately, while state statute can help resolve the gray areas for trustees here, there are still issues that need to be ironed out. The time limit for conception is the biggest.
"How long does the trustee or executor need to wait?" asks Kris Knaplund, a Pepperdine University law professor. "The estate could take the entire period in which the child could be born to close."
Adding four years to the settlement period
As of 2008, the uniform probate code gives survivors a time limit of 36 months to conceive a legal heir using banked genetic material.
Because the drafters recognized that survivors need time to mourn before deciding whether to have a baby, this long window was something of a compromise between practical considerations and compassion, Knaplund says.
But the three-year conception window is only the start. Add another nine months for the baby to come to term, and executors theoretically need to wait almost four years to close the list of children legally entitled to a share of the estate -- whether the deceased had any sperm, eggs or embryos banked or not.
Dragging out the settlement process to that extent can be grossly inconvenient for survivors who never planned on getting pregnant anyway, Knaplund notes.
Virginia only provides for posthumous children to be conceived by the recently deceased. The state only gives survivors 10 months to use genetic material. Florida flatly denies posthumous inheritance except when specifically provided for in the will.
California took a very different approach by requiring anyone authorized to use the dead person's genetic material to notify the estate within four months.
At that point, the survivor has another 20 months to conceive, which limits the total waiting time to two years. And of course, no notice means the estate is off the hook.
To streamline the settlement process, Knaplund suggests that estate planners follow the California provision and insert a firm notification deadline into their clients' planning documents. If the surviving spouse or other parties fail to come forward with banked genetic material on time, the executors can get on with their business.
"Most of the time there is not going to be a postmortem conception child, so it is silly to wait around for one," she explains.
More nuances to consider
In states like Colorado, it's already becoming a good point of practice for estate planners in the discovery process to ask prospects whether they have ever donated sperm or eggs, or have any such material in storage now.
But because modern science can take this material after someone dies, it's already not sufficient to just make a client check an extra box on the questionnaire. Even if no genetic material is currently frozen, there's nothing stopping a surviving spouse from ordering the doctors to harvest it after death.
Rather than try to nail down every last genetic sample in advance, Baird's law firm Fairfield & Woods recommends boilerplate be added to all newly drafted trust documents that spells out the estate's approach to posthumous inheritance.
Spelling everything out in advance can also help estate planners nail down some of the other ambiguities in the law.
For example, sperm or eggs can theoretically be harvested as "anatomical gifts" from any registered organ donor, Baird's brief notes. While it's a vanishingly remote possibility that someone would want a child conceived with this material to inherit his or her property, documenting the client's wishes in advance is a good idea.
Even trusts that have already been settled could benefit from review.
Unless the beneficiary classes are clearly defined as including (or excluding) posthumous inheritance, trustees may have to go to the expense of asking the court for guidance, as the trustees of the "Martin B" trusts were forced to do three years ago.
"The problem facing us right now is not whether my trust or will is at risk here, but the grandparents' trusts," Knaplund says.
"If the grantor is alive, now is the time to seek guidance."
Scott Martin, contributing editor, The Trust Advisor Blog. Steven Maimes contributed to the research and reporting