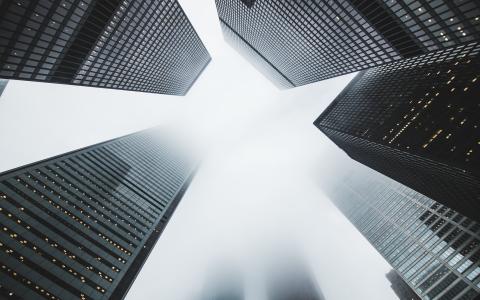 February 20, 2012
Estate planners call "Adopt Your Girlfriend as Your Daughter" strategy to shield John Goodman's assets from creditors bizarre. His lawyers say they have lost confidence in Bessemer Trust's ability  to manage Goodman's children's money after the girlfriend-daughter was added as a trust beneficiary. Others say that relationship now legally amounts to incest.
Depending on who you talk to, Palm Beach air conditioner tycoon John Goodman was either brilliantly expanding the frontier of traditional estate planning or hastening the end of western civilization when he adopted his 42-year-old girlfriend as his daughter and heir.
A dig into the details shows that while the move was way outside the box, it represents a remarkable response to a difficult and arguably unique situation.
Goodman is already facing 2010 drunk driving manslaughter charges that could put him away for the next three decades, so in that respect he's past trying to protect his public image.
But with the court talking about starting the trial in the immediate future, his lawyers shifted to locking down his more tangible interests, including support for his girlfriend and control of a family trust reportedly worth $300 million.
After all, if the trial goes badly, his time as a free man will be extremely limited.
"It should be obvious to everyone that at the present time Mr. Goodman's continued availability to ensure that the trust's assets grow and continue to provide benefits for his children is uncertain," explains Daniel Bachi of West Palm Beach law firm Sellars, Marion & Bachi.
Cutting through the hype
When the media heard that the lawyers had decided to have Goodman adopt romantic companion Heather Hutchins -- barely six years younger than he is -- it unleashed a frenzy of misconceptions about how trusts actually work.
For one thing, Goodman is not trying to hide his money from the parents of the young man whose car he hit two years ago.
The assets in the trust were transferred in 1991, so the notion that Goodman was trying defraud a civil suit 20 years down the road is vanishingly remote.
In any event, while the trust is currently run under Delaware law, it's not an "asset protection" trust in any way, shape or form. Goodman is not a beneficiary or the trustee, so he has neither ownership nor control.
He's signed affidavits to that effect.
The bottom line here is that naming Hutchins as his third "child" doesn't add a layer of protection from lawsuits -- it's not Goodman's money any more and hasn't been for a long time.
And Hutchins isn't immediately going to get $100 million or even $70 million to play with. She's now a beneficiary entitled to draw on the income, but not the trustee.
That income stream allows Goodman to provide for her and her two young children from a previous marriage, without antagonizing rich relatives who might balk at carving out a big piece of the family fortune for the girlfriend.
Under a separate agreement, Hutchins agreed that only $10 million of the trust's principal would ever pass on to her children. Subsequent amendments whittled her interest down even further, to $5 million.
So adopting Hutchins takes care of her if Goodman goes to jail. But there's an even bigger game afoot here waiting to play out.
Fighting the trustee, not the plaintiffs
Goodman's lawyers frame the decision to adopt Hutchins as a way to give her official status in the eyes of Bessemer Trust, which has been running the trust since 2009.
As far as they're concerned, Bessemer failed to live up to its promises to accept Goodman's direction on how the "special" holdings in the trust -- including his house and the $14 million polo club that turned him into a pillar of Florida society -- should be managed.
"Bessemer agreed to keep the management team that had grown and protected these holdings in place for many years," lawyer Bachi explains.
"Instead, Bessemer took steps to change management of these holdings, which have significant financial and intangible value to the children."
Goodman named himself and two business associates as obvious choices with "experience with the management of such special assets."
However, ex-wife Carroll objected to the appointment, leaving Bessemer with the headache that many trust companies that accept "alternative" assets like private equity and real estate know so well.
While the trustee tries to maintain an iron curtain between the grantor and the operations of the trust itself, the fact remains that the grantor is often uniquely qualified to manage the assets to their best potential.
As it is, Goodman's ongoing relationship with the polo club is now being used in arguments that he's been secretly running the trust to his own enrichment all along, no matter what the trust documents say.
If that were the case, those assets may be exposed to legal action no matter how many children he adopts.
That's where adopting his girlfriend as a legal child-beneficiary may give him a chance to keep his polo club and run it too -- even if he ends up in jail.
Hutchins apparently knows how Goodman wants the club to operate. As beneficiary, Bessemer has to take her interests and informed opinions seriously.
And in return for her input, she gets at least $500,000 a year from the trust.
"The contract provides funds to take care of Ms. Hutchins and her family and to compensate her for the large undertaking of overseeing such a complex and closely held family business," Bachi explains.
As for the incest argument, it only legally applies to blood relatives.
Besides, if Goodman goes to jail, it will only matter on occasional conjugal visits anyway.
Scott Martin, senior editor, The Trust Advisor. Jerry Cooper and Steven Maimes contributed to the research.